As a Boxing Day bonanza of international cricket draws to a close, we continue our countdown of the top 25 players of 2016.
20. Neil Wagner
By Matt Roller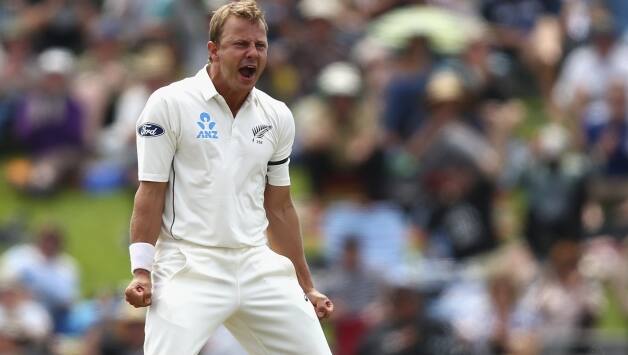 Until 2016, Neil Wagner was little more than a useful domestic cricketer and a Test bowling averaging 33. It appeared that the 30-year-old's time in the Test team was limited, with a new crop of fast bowlers starting to emerge.
But 41 wickets at 21.04 apiece later, and Wagner's place in the New Zealand side could not be more secure. Alongside Trent Boult and Tim Southee, he now forms part of a fearsome pace trio that will look to cause South Africa's batting line-up some serious issues next year.
Wagner impressed particularly in Zimbabwe and South Africa. Between those two away series he took a total of 20 wickets at an average of 17, and swung the ball at pace with control. It was a truly remarkable year for the Otago man.
19. Azhar Ali
By Luke Flannigan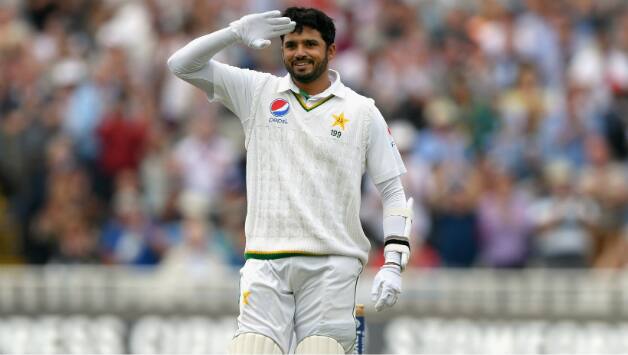 Two hundreds and 950 runs at an average of 52.78 – 2016 has been a career-defining year for Azhar Ali in Tests. It marked his first ever hundred outside of Asia, thus achieving one of the crucial archetypes of a sub-continent batsmen's claim to greatness. What's more, it was not without adversity.
His tour of England started with the all too familiar ill of the visiting batsmen; the swinging ball wreaking havoc with his footwork, and he was trapped lbw on three occasions in his first four innings. But then came the riposte. An exuberant collage of flashy clouts and lightning-quick wrist work saw Azhar post a wonderful 139 and ultimately propel Pakistan into a commanding position in the third Test with the series perfectly poised at 1-1.
Azhar constantly provided the base that Pakistan so desperately needed but so hopelessly wasted. He dug a deep trench during a defiant 91 against the West Indies, while the team's second innings crumpled around him. A combined opening stand with Sami Aslam of 131 in the 2nd innings of the 2nd Test against New Zealand gave his side the belief of salvaging an unlikely draw. And his gutsy effort in the Brisbane Test seemingly inspired Asad Shafiq to almost pull off an impossible victory.
But his Ozymandias came in October when he became the 25th player in history to post a triple hundred. Dropped on 17, his Test class made the West Indies pay so very dearly. However, it was more a testament to his patience and concentration than technical skill as he fronted up to a toothless attack that served up a platter of leg-side gimmes and half tracker filth. "Look on my works, ye Mighty, and despair!"
18. Stuart Broad
By Sean Brown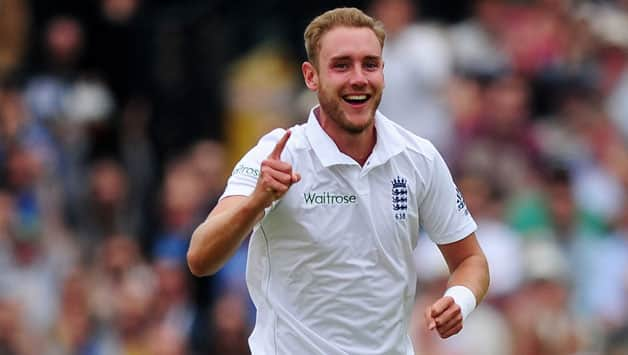 Stuart Broad's feat in 2015 was always going to be hard to beat. The experienced seamer won the Ashes, took his career best figures of 8-15, and only Ravi Ashwin took more scalps. However, Broad has enjoyed another solid year in the Test arena. Passing 350 Test wickets in the process, Broad ends 2016 with a further 48 victims from 14 matches.
The Nottinghamshire man's highlight came at the start of the year against South Africa when he produced one of 'those spells'. In Johannesburg, the match was evenly poised with England finishing the first-innings with a lead of just ten runs. Broad then proceeded to rip through the South African line-up in a brutal spell of 6-17 from just 12.1 overs which saw the Proteas bowled out for just 83, leaving England with an easy target to take an unassailable 2-0 lead and a famous away series win. Another highlight for the quick was playing in his one hundredth Test against India – an admirable achievement for any player, but especially for a fast bowler.
Broad's year has not been without frustration as his ambition to be recalled to the ODI side has gone unanswered. He was given another opportunity to prove his worth for the final two matches of the ODI series in South Africa, but was only able to pick up one scalp. The 30-year-old has signed a contract with the Hobart Hurricanes in the Big Bash to enhance his case to be part of England's Champions Trophy campaign next year. 2017 should be another strong year for the ever-consistent fast bowler.
17. Usman Khawaja
By Tyler Maher
Australia's up and down form has been mirrored in that of Usman Khawaja. After a slow start in the Test arena – which cost him his spot for the last Test in Sri Lanka – Khawaja has finished the year with a bang, taking a stronger leadership role and passing 50 in every Test of the home summer so far on his way to plundering 656 runs at a healthy average of 43.73.
Khawaja has set the shorter form alight in 2016 as well, displaying his adaptability to any match situation with 399 runs at a strike rate of 90.68 in one day internationals, with four 50s in only 11 innings, and 241 runs at a strike rate of 132.41 in T20Is.
Possibly the only query on Khawaja in 2016 was his failure to perform outside of Australasia.
From 13 Test and ODI innings in Australia and New Zealand, Khawaja scored 695 runs at an average of 53.46. Meanwhile, outside of his comfort zone he could only manage 360 runs from 12 innings (one not out) at 32.7.
These numbers will certainly be an area of Khawaja's game that he will look to rectify in 2017 and beyond.
16. Alastair Cook
By Sean Wilson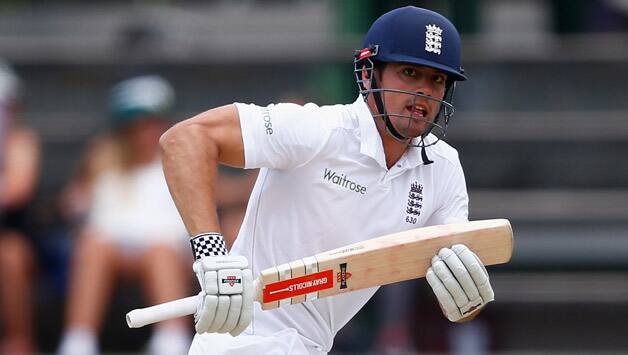 It has been a year of ups and downs for Alastair Cook. 2016 started with him captaining England to a Test series victory in South Africa, yet his own form dipped with the bat. As a result of being overlooked for the one-day side these days, Cook was able to focus on the Test arena for the upcoming summer in England. The second Test against Sri Lanka at Chester-Le-Street saw Cook reach the superb milestone of 10,000 Test runs – the first ever Englishman to achieve the feat – as his form began to improve. After making 85 in the final Sri Lanka Test, Cook then started the series against Pakistan with an assured 81 at Lord's.
England lost that match, however, and going into the second Test at Old Trafford the home side needed their skipper to lead from the front, in order for them to get back in the series. Cook responded in typical fashion, making 105 as England racked up 589-8 and convincingly secured victory by 330 runs.
Cook remained in good touch for the remainder of the series without going big, with his foot movement and shot-making looking a lot more fluent. After drawing the series 2-2, Cook and England then headed down to Bangladesh. The captain struggled, making only one fifty in the series.
Cook started the challenging tour of India in a positive fashion, scoring 130 in the second innings at Rajkot as England nearly forced home a memorable win. It was Cook's 30th Test hundred – the first England player to reach that amount of centuries. Yet it was all downhill from there, with England going losing the next four Tests and Cook failing to find the same fluent form for the rest of the series.
He did score his 11,000th Test run in the final Test in Chennai, though, and despite his problems, Cook still finished the year with 1,270 Test runs – the third most from any player – with an average of 42.33. During the subcontinent tour, Cook also became England's most capped Test player and passed the record of most England matches played as captain. He will hope to break more records in 2017.